Wine Box Packaging Australia
Wine box packaging isn't just about protecting your red and white wine bottles. It's important to also ensure you take advantage of any marketing and brand value by prominently displaying your logo, brand name and information.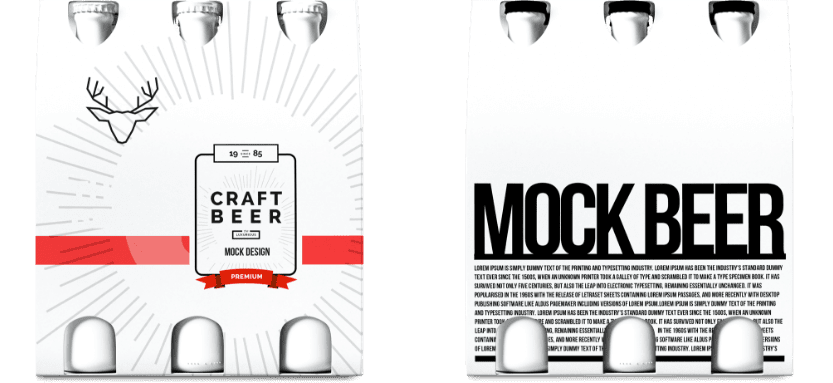 Our production lead time is from 10-12 working days
Get in touch with our Australian-based team of designers and customer service superstars
100% recyclable Australian raw materials
We design and make everything from our Brisbane manufacturing plant
Benefits Of Our Wine Box & Beer Packaging
It's not just about protecting your wine and beer bottles. Our custom wine box and beer packaging make it easy for transporting, maximum branding and the flexibility to suit all of your packaging.
Up your branding and marketing game with custom wine box packaging designs to deliver an unforgettable unboxing experience. Whether it's premium vintage wines, or casks, take no chances and impress your customers with the packaging boxes to stand out from the crowd.
At Pakko, you can custom design all features of the wine packaging from the material to the dimensions right through to the style. Choose from different flaps, windows or handles, as well as your own custom finishing including Spot UV, gloss cello, embossing, matte or lustrous aqueous finishes. Not enough? You can even add-on additional finishes such as gold and silver foiling or die cut windows for an additional pop!
Cardboard Beverage And Wine Boxes Australia

Wine packaging should be more than about protecting your wine bottles. Creating custom cardboard wine boxes with your own style and design will ensure that your wine packaging can withstand the rigours of transportation while still remaining stylish.
Choose from custom diecut folding cartons or corrugated packaging, with your choice of custom thickness, size and shape. Also enjoy the ability to custom-design your own prints to wow your customers with a premium look and feel.
Why you need custom beverage and wine packaging:
No wine can be enjoyed if they're damaged
Position your brand as high quality and premium in the market
Impress with the unboxing experience for each of your customers with a unique way to enjoy your wine
Australian Made Cardboard Packaging Solutions
We're one of the few 100% Australian owned and run cardboard packaging businesses. We help wine retailers and wholesalers alike with everything they need from artwork design to custom solutions to manufacturing.
It's possible to be eco-friendly and chic at the same time. Our materials are sustainable, economical and recyclable, making your business a leader in more than one way.
We're wholly owned and run from our Brisbane headquarters. With 100% Australian sourced and partnered with Australian local supply chains, we're Australian in every way possible.
All of our materials are 100% biodegradable, compostable and eco-friendly without any compromise on durability.
Benefits Of Our Wine Box & Beer Packaging
Having custom-designed wine packaging is an essential part of growing your brand awareness. We've created an easy 3-step process that takes less than 4 minutes for you to create your own dream custom wine boxes with zero stress and zero risk.
Custom Orders from as little as 250 units
Did you know we also offer you the option of purchasing 1 sample to test out the product before committing to a large run. Order one box to test out the quality and integrity.
Get a fast quote from us just by simply providing us with the style and size you'd like.
We know you don't want to wait, so we have improved our production lead time to be within 10-12 business days from the time you approve of the artwork.
"First Class Customer Service And The Finished Product Is Exceptional Quality."
"First Class Customer Service And The Finished Product Is Exceptional Quality."
"Great bunch of people to work with!"
"Great quality workmanship all round"
Create Your Own Wine Packaging Or Beer Boxes
Choose from a range of box designs whether it's wine shipping boxes, wine gift boxes, wine carry boxes, lay down presentation wine boxes or custom design it yourself. Become the talk of the town with your custom wine box packaging designs. You have the winning wine, now you just need the packaging to match. If you're unsure, our friendly team of cardboard wine box packaging experts can help you with designing your own dream wine boxes.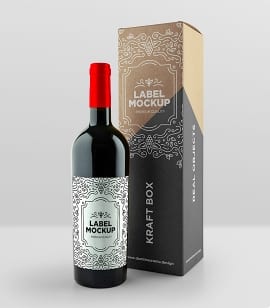 Whether it's a standard 6, 12 or 15 bottle wine box or a custom 1 bottle design, we'll work with you closely to create the wine box of your dreams. Choose from a wide range of finishes and your choice in width, height, size, thickness and add-ons such as die cut windows or foil finishing.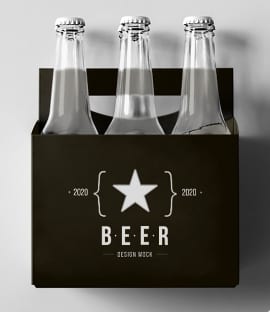 It's not just about protecting your beer bottles. More and more businesses are taking advantage of the marketing opportunities that packaging affords. Our custom beer bottle box makes for easy transporting, maximum branding and the flexibility to suit all of your packaging needs.
No more major commitments. Order whatever quantity that suits your needs.
What you see is what you get. We tell you all of the upfront costs before you commit.
Got an automatic inline packing machine? We can help ensure that the design of the boxes suit your machines
Support is provided on all channels via social, email, phone call or even face to face is available at any stage of your packaging process.
- Do you offer custom sizes?
Yes we do offer custom sizes, our most competitive price break on custom orders start at 250 boxes.
- I want to see a sample before I order. Is this possible?
Absolutely! We have two options for samples. Plain & Printed. For a plain custom size box it is $30 + GST, With a box & insert it is $60 + GST. For all digital printed samples it starts at $150 which includes a pdf copy of your own keyline.
- What types of finishing can I get on my packaging?
We offer Matt/Gloss/Soft Touch Cello, Foiling, Embossing, Spot UV & Mounting (Litho-Laminate). These finishes are most cost effective when ordering in higher volumes of 1000 units
- Does Pakko offer design services?
Absolutely! We have a fantastic team of structural and graphic designers who can bring your vision to life. Hourly design charges apply at $75 + GST, with a minimum of one hour dedicated per existing project, and minimum of four hours for all new projects. Call or email us to discuss your ideas!
- What is the most common material you use for wine packaging?
We commonly use 2 types of board, depending on the look and feel your brand is portrayed as. We use a 600um White artboard, which is preferred for offset printing as it will add a look of luxury to your print. We also offer a kraft-board, which is most used for those that are eco conscious. When it comes to inserts, we use a Kraft E-Flute (1.5mm thickness) to securely hold your wine in place to ensure there are no breakages to the glass bottles.
- Do you print with vegetable ink?
Yes we do print with vegetable ink as we are environmentally conscious.
- How long will it take for me to get my custom order made?
. Our production lead time is 10-12 working days from artwork approval. Which means your new candle boxes will be on the shelves in less than 2 weeks.
Enjoy The Pakko Unboxing Experience Today
Enjoy the choice of choosing from a wide range of wine box packaging designs and sizes. We believe it's possible to maintain high quality, sustainability, design savviness and affordable all at the same time.
Get in touch with one of our customer service reps to find out how you can elevate your business' wine unboxing experience today.