Branded Automotive Parts Packaging Solutions
Looking for a strong, efficient and customised wholesale automotive parts packaging and auto parts box packaging solutions made from sturdy and robust cardboard for new or used automotive parts? Our custom-made spare parts box packaging is proven to withstand the roughest of environments.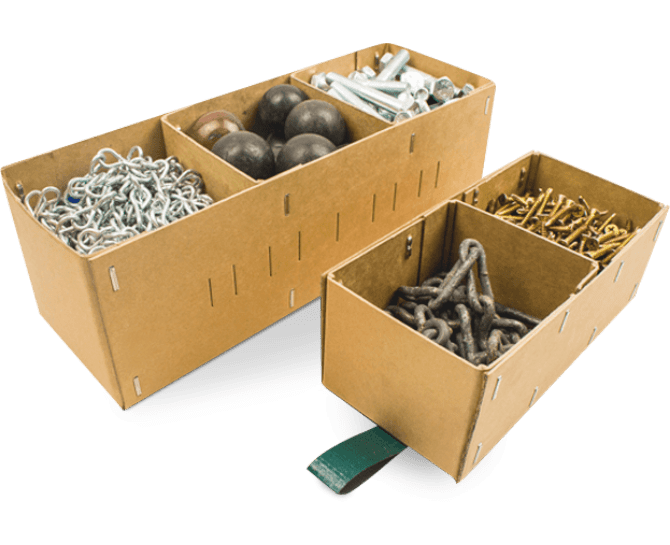 The Automotive Packaging Partner You Need
Pakko has years of expertise as an automotive packaging solutions partner. Our automotive parts packaging team members will review and recommend the most cost-effective auto parts packaging solution to help mitigate any ongoing damage of auto parts, saving you more time and money in the long-run.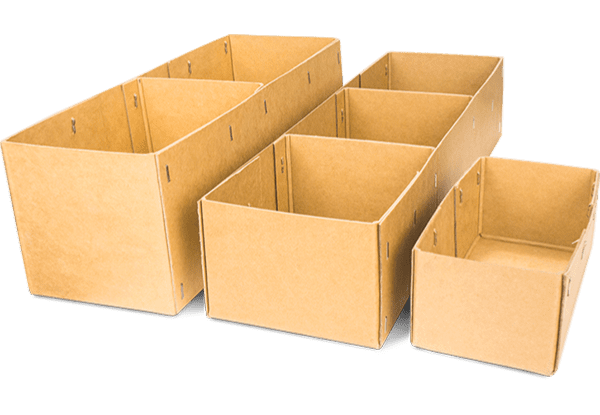 Packaging Solutions For The Automotive Industry
With hundreds of different auto parts being used to assemble a vehicle, the margin for error and damage must be small and the quality of protection must be high.
From small engine parts to large tyres, each part requires custom automotive parts packaging to ensure that it can withstand the rigours of long distance transportation. Whether it's items such as spoilers, shock absorbers or brake pads, Pakko can help you with creating the perfect automotive packaging solution to suit each part.
Custom Spare Parts Box Sizes
Single, dual, triple or customised spare parts boxes for any storage needs you have.
Custom Spare Parts Box Prints
Don't settle for boring. Customise box prints to maximise branding and marketing opportunities.
"First class customer service and the finished product is exceptional quality."
"Great bunch of people to work with!"
"Great quality workmanship all round"
What Our Auto Part Boxes Are Suitable For?
We've got spare part boxes to suit any industry or purpose. Whether you're a mechanic, manufacturer or work in an office, never lose any spare parts ever again with our custom designed boxes.
Single or multi-compartment boxes for all types of tools or parts.
Never lose a thing again. Keep all your items in custom-designed spare parts boxes, even in the roughest of mechanics. For a range of new or used parts.
Water-resistant and maximum oil-absorption spare part boxes for maximum durability.
Stationery. Tools. Peripherals. Find a spare parts box to keep everything organised.
Maximise storage efficiency for all types of spare parts.
Stay on top of things and avoid rummaging. Create a range of spare part boxes to stay organised.
Custom Designed Auto Parts Packaging Boxes
Used from only the highest quality local Australian raw materials, our spare parts boxes are water-resistant, oil-absorption and perfect for all types of storage needs. Single, dual, triple or customised spare parts boxes for any storage needs you have. Designed to withstand the roughest workshops and garages. Designs can also be from plain to custom auto parts boxes with logo and full colour for maximum branding.
Types Of Automotive Industry Packaging

Single Compartment Spare Parts Box
Material: 1700um Fibreboard
Compartments: Single Compartment

Two Compartments Spare Parts Box
Material: 1700um Fibreboard
Compartments: 2 (1 Divider)

Three Compartment Spare Parts Box
Material: 1700um Fibreboard
Compartments: 3 (2 Divider)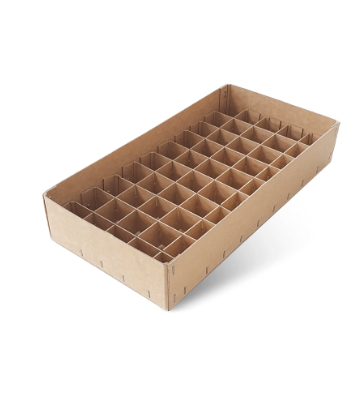 Create Your Own Spare Parts Box Packaging
Can't find the right spare parts box for your needs? Customise your own spare parts box to suit your unique requirements. From design to style to packaging, have your say on what your spare parts packaging should look like.
Australian Made Cardboard Packaging Solutions
We're one of few 100% Australian owned and run cardboard packaging businesses. We help automotive parts businesses with everything they need from design to ordering to manufacturing.
It's possible to be eco-friendly and chic at the same time. Our materials are sustainable, economical and recyclable, making your business a leader in more than one way.
We're wholly owned and run from our Brisbane headquarters. With 100% Australian sourced raw materials, we're Australian in every way possible.
All of our materials are 100% biodegradable, compostable and eco-friendly without any compromise on durability.
Enjoy The Pakko Unboxing Experience Today
We can create boxes to make sure your product is secure and well adjusted to suit your specifications
What you see is what you get. We tell you all of the upfront costs before you
It's not just about branding. Our spare parts and auto boxes provide robust protection and practical packaging.
Support is provided on all channels via social, email, phone call or even face to face is available at any stage of your packaging process.
- Do you offer custom sizes & dividers?
Yes we do offer custom sizes, our MOQ starts at 10 boxes.
- What is 1700um Fibreboard?
Fibreboard is a multi-ply board with Kraft liners on each surface side. The outer layers are a High-Performance Kraft Liners that contain Virgin fibres and the centre boards are recycled pasted board. The board thickness is 1700um which is equivalent to 1.7mm.
- What is fibreboard mainly used for?
Fibreboard is mainly used for Heavy-duty packaging, solid fibre boxes, set-up boxes and reinforcing boards.
- How are the boxes reinforced?
We use ribbon wire staples to reinforce the corners. This makes the boxes extremely sturdy.
- What other options can I add to my Spare parts Box?
You can add pull tabs, a lid, Dividers/ Compartments and partitions.
Spare Parts Box Made For Organisation
Never lose a single thing again by staying organised with your very own custom-designed spare parts boxes to suit your organisation's unique needs.