Being different is our first step and radical means we're just getting started
There Are A Lot Of
Packaging Manufacturers
Out There
There are a lot of businesses that do what we do. They share the same WHAT and HOW. But our clients and partners work with us for our WHO and WHY. We're steered by our values, and we know more than just packaging.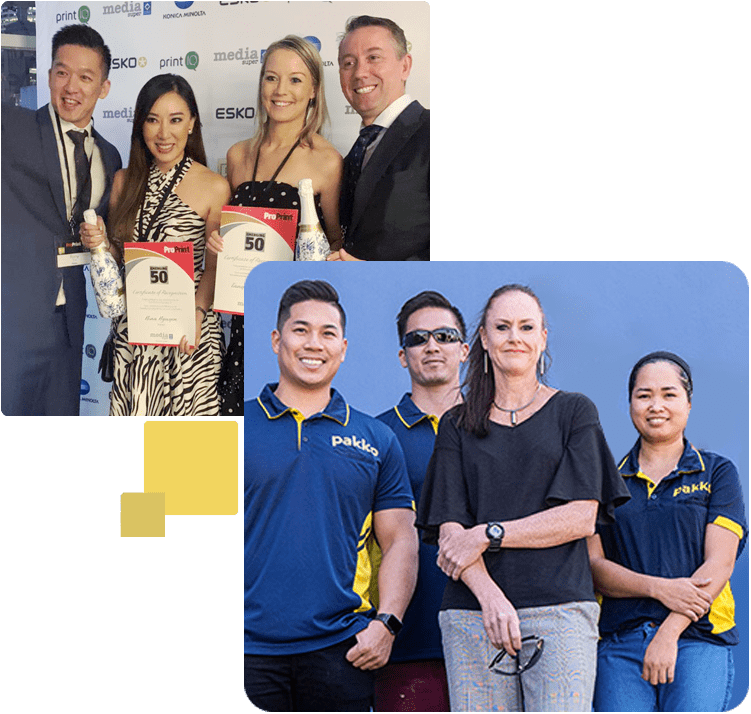 Trust me, A Box Isn't Just A Box.
This is our culture and the framework for all decisions made. We question old solutions and methods of doing things "that's how we've always done it". If we have a better idea, we are willing to change. One of the reasons why our company culture is so successful is because our atmosphere is fun and our team is never afraid to be themselves.
Trust is the cornerstone of our company and that is how we have built relationships with clients, customers and our own team. We are truthful, reliable and accountable for our actions
We have built our reputation on trust, integrity and honesty.  We hold ourselves accountable and are prepared to give direct feedback to fellow team members, customers and partners if it helps get the job done and achieve excellence
Our passion is going the extra mile. We pursue fresh ideas and embrace new approaches to elevate how we work and deliver value
We believe that collaborating with people of different backgrounds, cultures, and thinking styles helps us embrace different perspectives to grow into better professionals and leaders
Eco Friendly, The Way Of The Future
The team here at Pakko take our environmental responsibilities seriously. Our materials has always been derived from sources certified by the Forest Stewardship Council ® (FSC ®) wherever possible, making them environmentally friendly products that are responsibly sourced.
As a customer,  you can be confident you're not only investing in the best possible design and the highest quality, but also in products that are as innovatively sustainable as is possible.
We create brand defining packaging that enables them to walk the walk. The world of e-commerce is exploding, so it's our mission to help clients bring creativity and colour through brand defining packaging.
Yes that is right! There are no annoying minimum order quantities with us (NO MOQ), Order as little or as many as you want!
Instant Quotes via the IDP
No need to wait anymore, quotes are generated instantly just by selecting the type of box style and entering in the box dimensions.
We guarantee to have your order completed and ready for despatch within 12 working days from receiving payment and artwork approval.
At Pakko, we are happy to help.