With an ever-increasing line-up of brands and products available in-store, the shopping experience can easily become overwhelming for consumers.  With so many choices out there, how do you make your brand and product stand out from the crowd? A good place to start is your Point of Purchase Display (POP).
Your in-store display and the way you showcase your products in the retail environment should represent your brand while sparking curiosity in your customers – inviting them to interact with your products.
At Pakko we can help you develop an in-store point of purchase display that is artfully designed while incorporating functionality and consumer accessibility.
When it comes to your next POP consider these tips: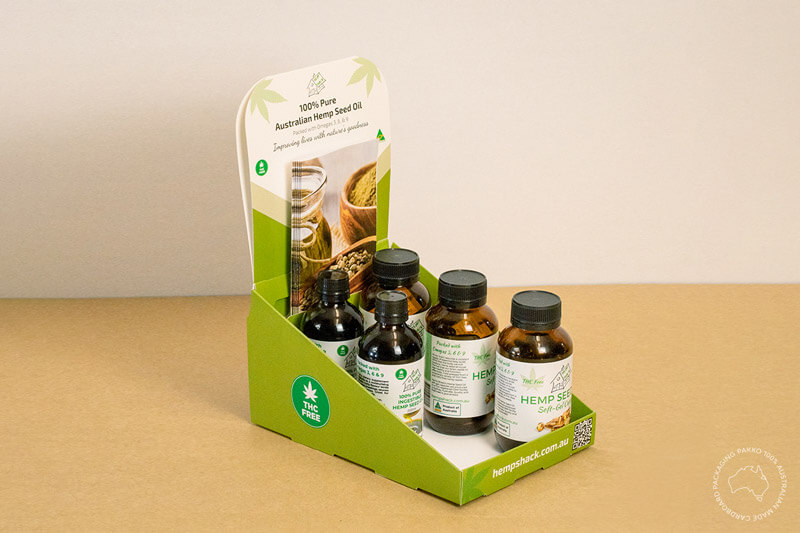 Create a POP Display that Enhances Brand Awareness
Every POP display is an opportunity to sell a product and anchor your brand in the hearts and minds of your customers.  Some key tips when designing a display:
Working with brands and retailers to develop innovative solutions that reflect the core values of every brand is what we do at Pakko.  Recently our team designed and manufactured a product display for Hemp Shack that incorporated a built-in brochure section.  The design provides easy access to the Hemp Seed Oil product, while allowing simple and unobstructed access to additional brand/product information all in the one display unit.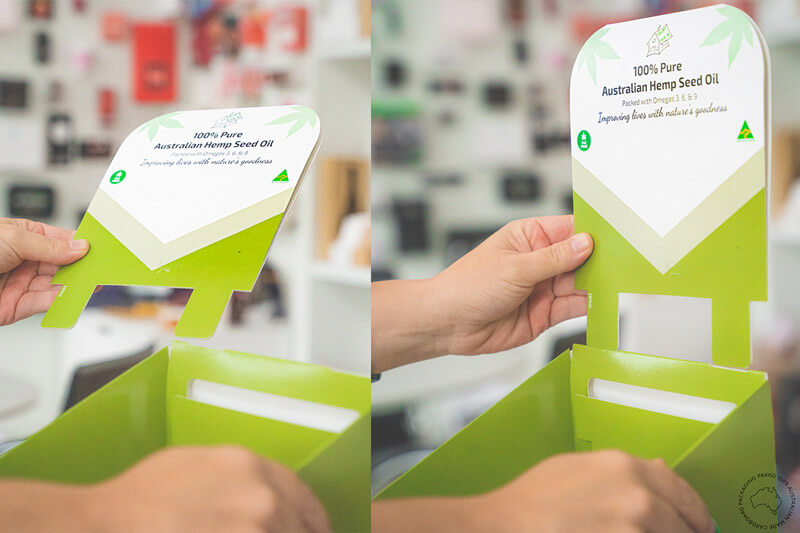 Ensure your POP Display is Easy to Assemble
We know you care about your staff so simplifying their role in the assembly of you POP is key. Ensure that when your displays are delivered to retail stores, they are sent with clear, easy to understand instructions.  When a POP display is thoughtfully designed it's set up in store won't require an engineering degree!
Sustainability and Reusability
In order to create innovative, sustainable solutions for our packaging we work closely with our customers and suppliers. The POP display we created for Hemp Shack was designed with an interchangeable backing; allowing the back of the display to be changed and used for another product eliminating the need to reproduce the entire display.  As we all strive to create a better world, it's up to us to consider how every POP display can be reused; knowing that your POP displays can be repurposed is a message that resounds consumers everywhere. 
In the fast-paced and ever-changing world of retail, one constant remains and that is the consumer commitment to brands that resonate with their values and ethics.  Show your dedication to the things you care about in a custom crafted point of purchase display.  
As retailers and manufacturers, we can work together to create a continually surprising in-store experience.
Talk to our team at Pakko today. We can work with you and help you design a Point of Purchase display that will make your brand POP!