Nina Nguyen is the CEO and Founder of Pakko and has been taking charge of innovations within the packaging industry. Nina has recently been recognised for her outstanding achievements in the packaging field by being awarded the PIDA award for the Young Packaging Professional of 2021. This is an amazing achievement, so we wanted to dive in and ask Nina about her career pathways and get more insight on her role.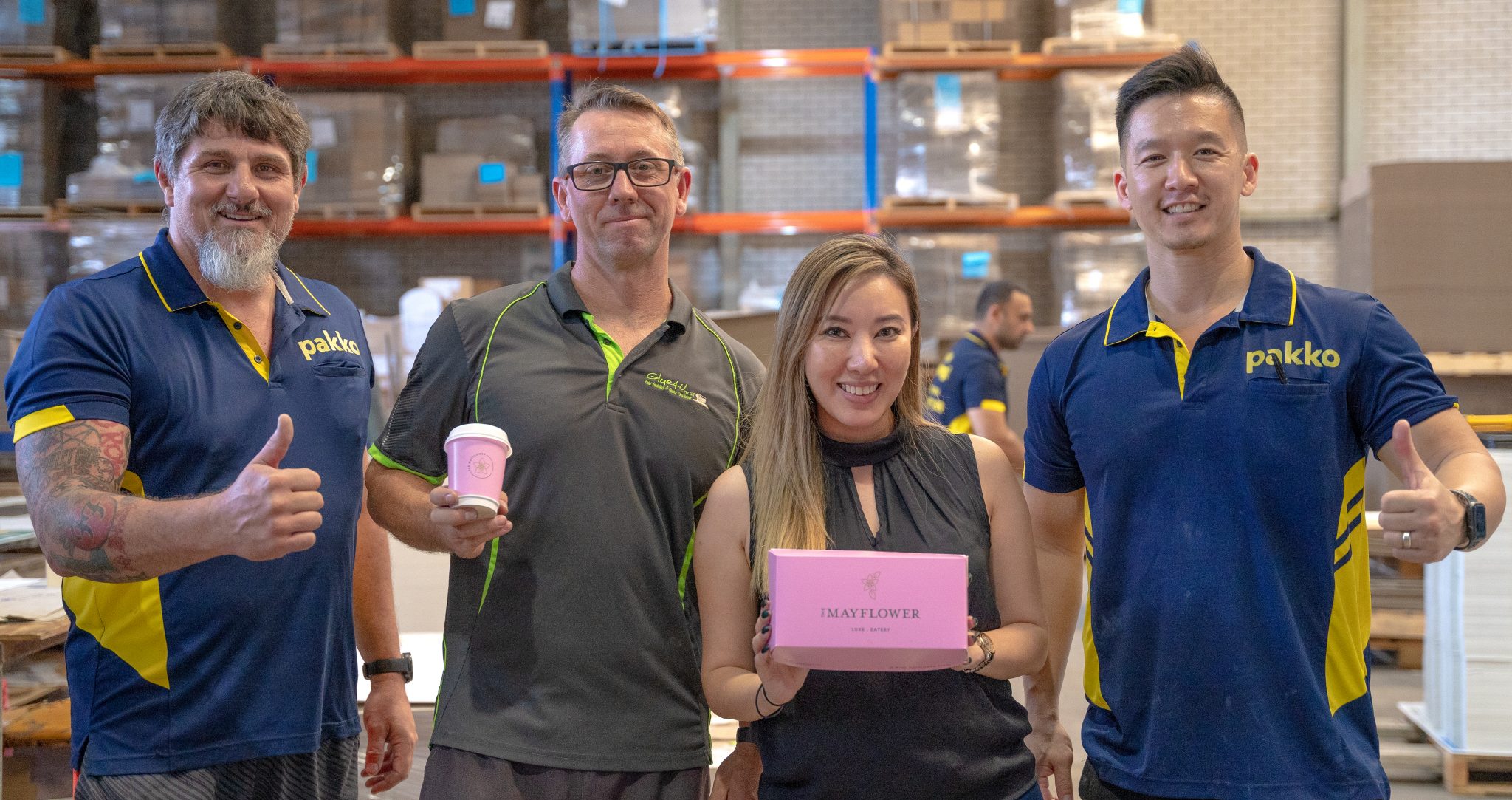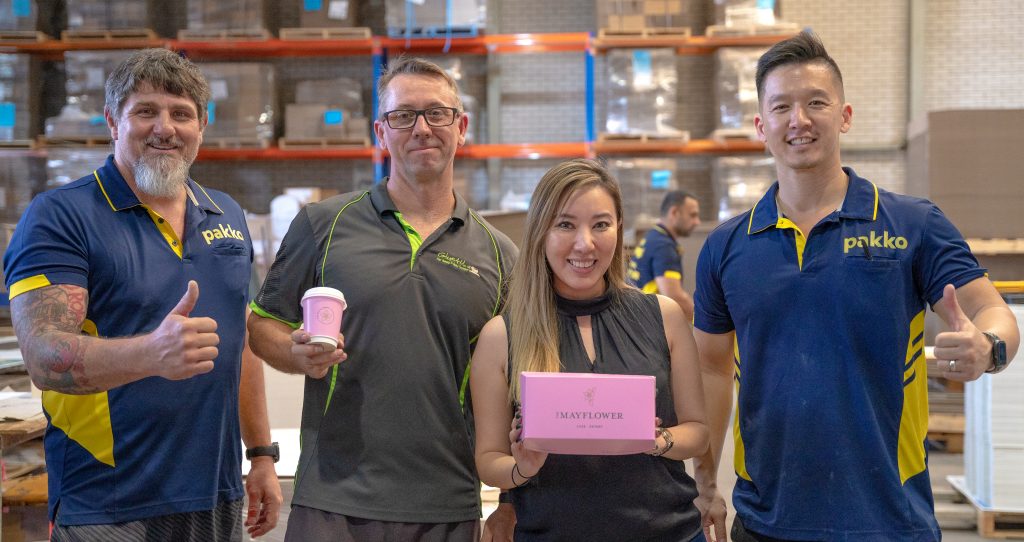 To kick things off, could you tell us a little about your career background and current role?
I'd grown up in the exciting and diverse suburbs of South Western Sydney and had always known I would start my own business, as it turns out I started several after graduating high school. 
In 2008, my parents made a lifestyle change and moved to rural Queensland to pursue farming; soon after I joined them. Not having a farming bone in my body, I enrolled into rural studies and graduated with an understanding of the complexities of farming. The experience of working as a farmer with my parents was life-changing and gave me an unprecedented appreciation for the work our farmers do. 
I was knee deep growing Asian vegetables and the one thing that kept crossing my mind was the cardboard packaging. It didn't have the structural integrity, nor the moisture resistance to maintain the quality of the freshly harvested vegetables. Collaborating with my parents and external stakeholders we found a solution to improve the packaging and in 2011 I started The Box Company to support local farmers with quality packaging. 
My experience at The Box Company, led me to where I am today; the Founder and Managing Director of Pakko. Pakko is an Australian owned and operated manufacturing company located in Geebung, Brisbane where we manufacture cardboard packaging at globally competitive prices.
What does a day in the life look like for you? Can you take us through a recent workday?
Like every other business owner, when you hear us say "there is no typical day" I really do mean it. For me, I say it with my hand on my heart! 
As soon as I'm out of bed, I'm cuddling and kissing my French bulldog, Buddy. 
I make my way to Pakko by 7.30am and do my walk around the factory to say good morning to every team member and check in on them personally. 
Every morning in my office I light some incense, this brings calm, positivity and it gives me a moment to set the intention for the day. 
Then It starts with coffee! I come from a Vietnamese heritage, and if you have ever travelled to Vietnam, you will know how important coffee is to us. 
We have a production meeting every morning at 7.45am, where everyone gets involved. This sets the expectation on deliverables by each department and we go through any quality, productivity, and safety measures that need attention.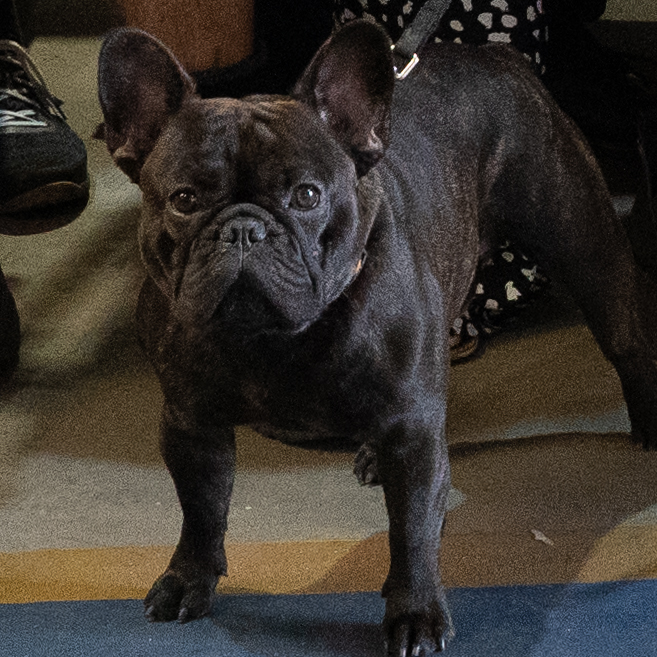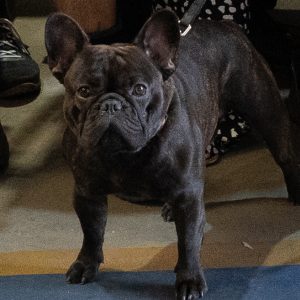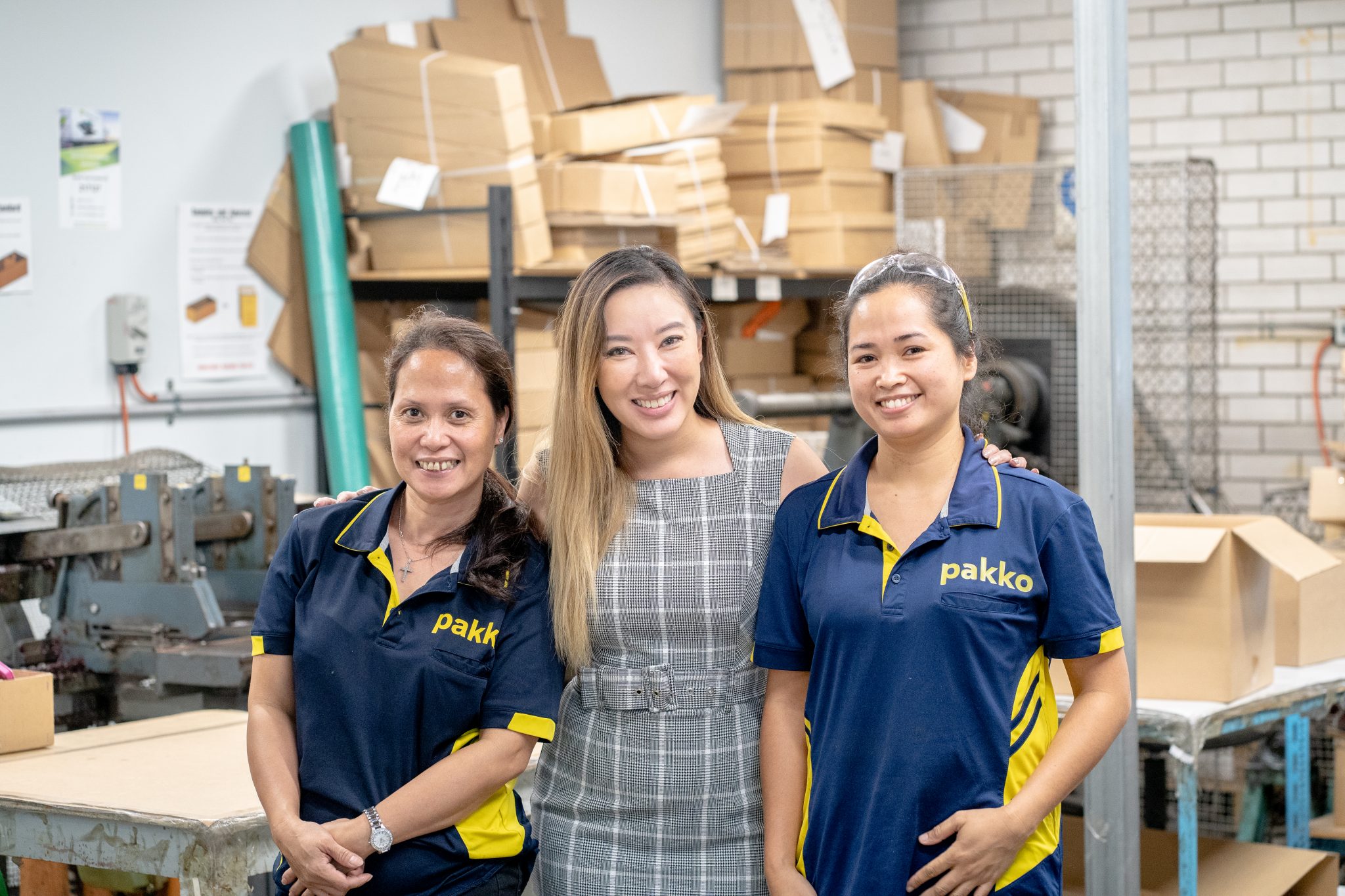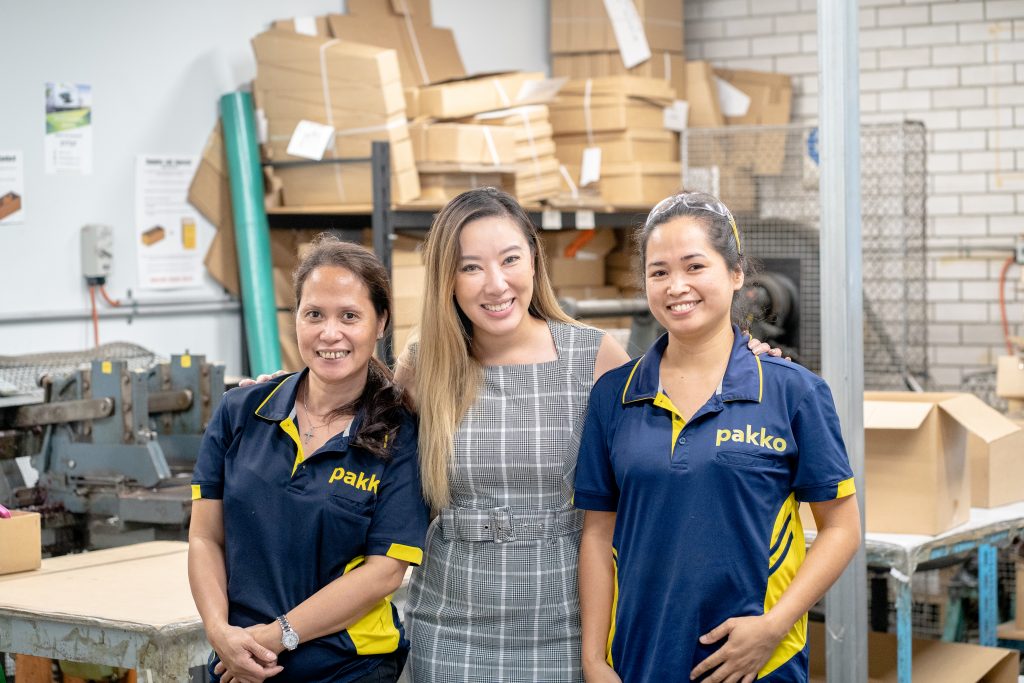 Does your current role allow for flexible or remote working? If so, how does that fit into your life and routine? 
Absolutely, I can work anywhere as long as I have internet connection. But for me, I like to be onsite to give the team my full support. I feel that just having my presence there will allow us to grow stronger bonds, build trust, and nurture our company culture as a team.
As a manufacturer, the team must be on the factory floor to produce and deliver the products, our machines are constantly running, and you just never know when a challenge or intricate problem may arise.  I leave the office by 5pm most days to catch the afternoon sun some fresh air and, get some vitamin D into me, and I think the routine works quiet well.
In the past 12 months, have you started/stopped any routines or habits to change your life? 
Covid-19 has really changed a lot of things, prior to Covid-19, I was able to travel back and forth to Sydney, where most of my good friend are and we enjoyed going out for dinners. 
Since the restrictions imposed on dining and travel, I have started to cook at home more and adopted a much healthier lifestyle.  Although, I do enjoy a good meal out!
I have also started to learn a new language – Turkish; by watching numerous Turkish TV dramas.
This time has made me more aware of my surroundings, especially nature, the trees, the sky and anything else that passes my path and appreciate my place in this world and remind myself that it is far bigger and more complex than me!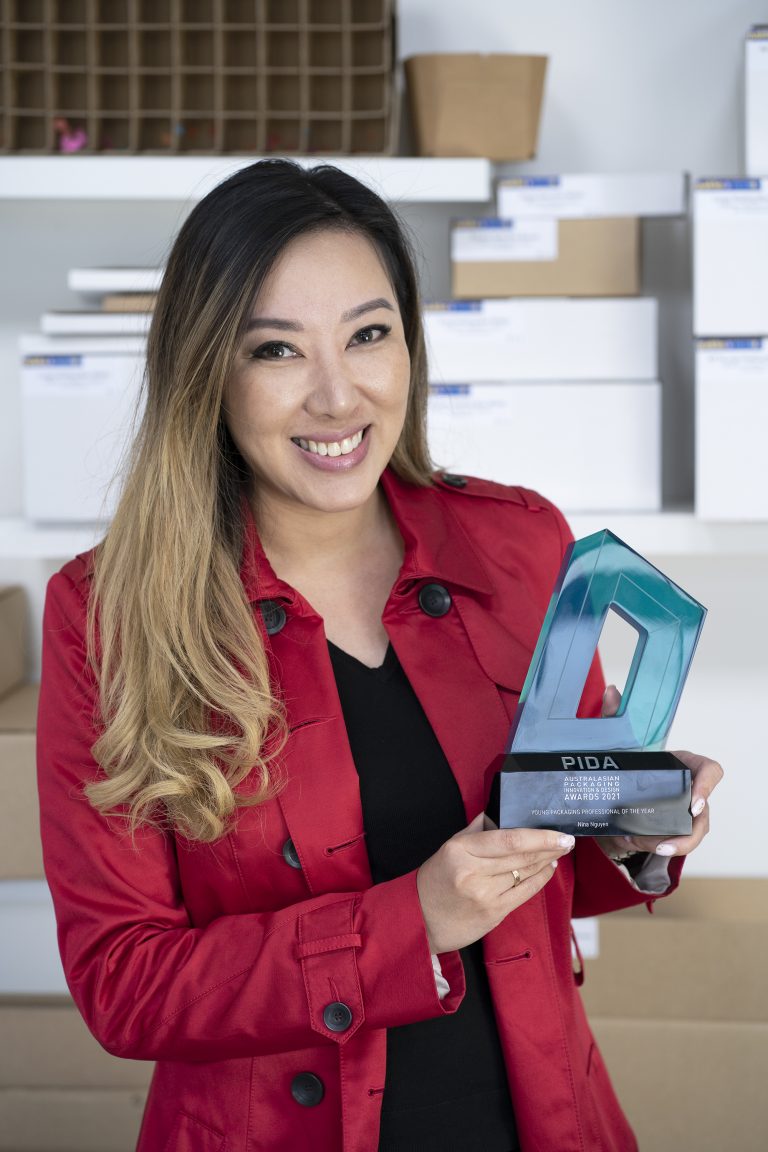 What does work-life balance mean to you and how do you work to achieve that goal?
Work-life balance is definitely a constant struggle for me, but what it means for me is time to do what I love, spend it with my family and friends and of course me time. 
I've had to work really hard over the past few years to be able to gain the weekend balance. Monday to Fridays will always be chaotic, Saturday and Sunday are now been about family, friends and me time.  This routine still requires a certain level of discipline for me not to work. The reality is, we are all human – in the end, the main thing is to try, to acknowledge and strive for a balance. 
Do you have any favourite books, podcasts or newsletters that you'd like to recommend?
I love reading and I've recently adopted listening to audio books, which allows me to "audibly read" while I'm in the car, in the shower or cooking.
My absolute favourites
Rich Dad Poor Dad

How to Win Friends and influence people

The Five Love Language 

The subtle art of not giving a F*ck

Awaken the giant within
I am also inspired by my good friend Dai Le and her DAWNCast podcast in which she shares stories of inclusiveness and diversity in the workplace.  The stories shared here completely resonate with me. 
When I need a good dose of motivation, I hit play on my Jay Shetty podcasts
Do you have any last thoughts on work, life or balance that you'd like to share with our readers?
We are lucky to live in a country like Australia, where the opportunities and potential to achieve are readily available to us.  We are lucky that we live in a culture that supports and encourages a 5-day work week (for most people, at least) and encourages us to "switch off" at the end of the day and "have a good weekend".  
From my personal experience and as a business owner, it's really easy to fall into the trap of constantly working and always wanting more. However, life isn't just about working hard and making money; it's finding the passion in what you do, creating time and building that lifestyle you want.