HOW TO CHOOSE THE RIGHT BOX FOR YOUR CANDLES
Is it any wonder that with their alluring fragrance and gentle glow candles have been recognised as a scientifically proven way to help reduce anxiety?
With so many candle brands and varieties available today, the right packaging can help you create a connection with your customers while providing protection during transit.
At Pakko, we have a box for every type of candle.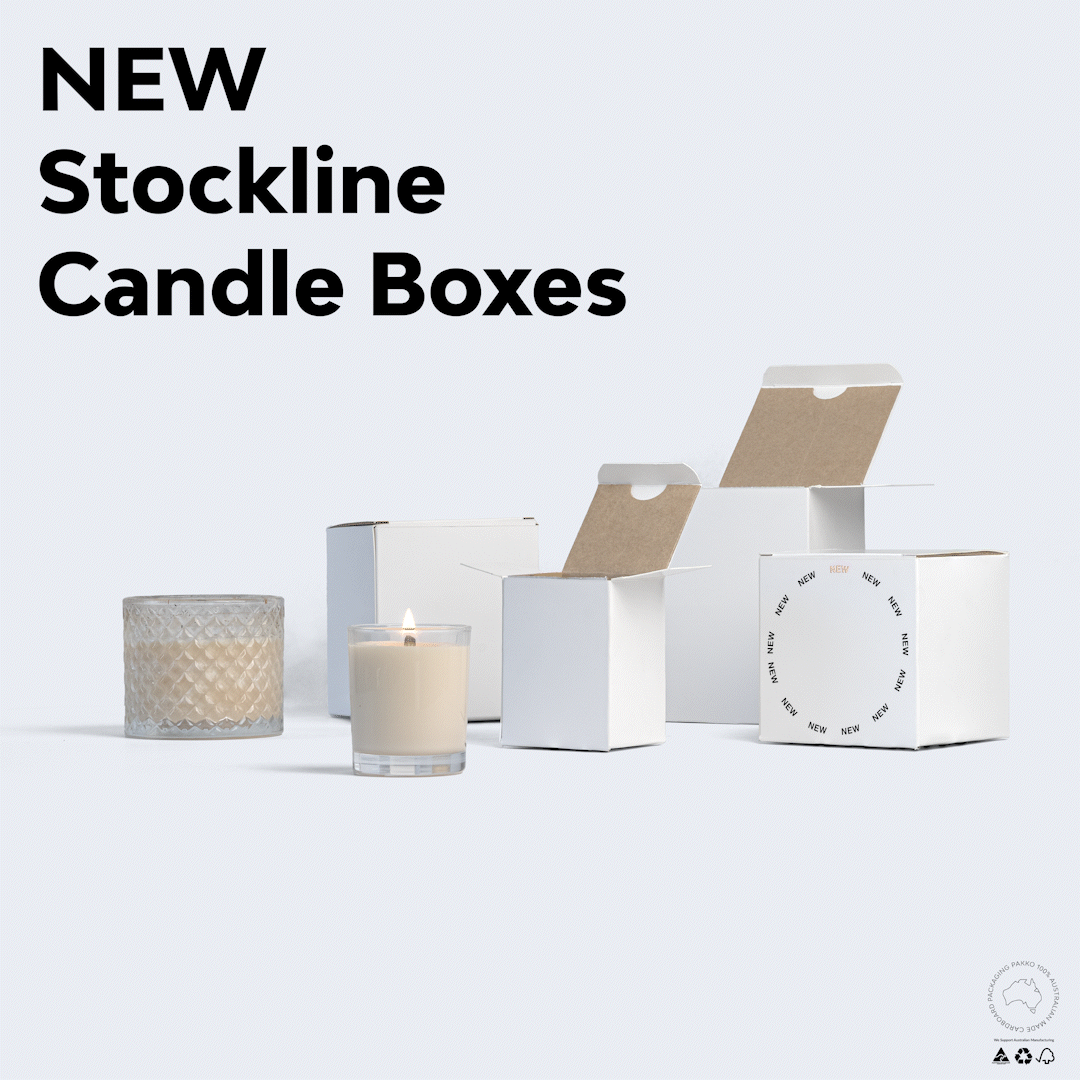 Whether you need a package to protect a fragile glass candle or bigger shipping boxes to distribute your candles locally or globally, we can customise and design a box to suit your candle and your brand.
Pakko candle boxes are made right here in Australia, at our factory in Queensland.  We use materials sourced from Forest Steward Council (FSC) approved suppliers, which means our cardboard is always sustainable.
Our team of creative designers and manufacturers are here and always on hand to help you decide on the right type of packaging for your candle and your retail needs.
"We have designed candle box packaging for numerous candle companies across Australia, our team know how to create packaging that arrives ready to ignite delight," said Tony Ong, General Manager, Pakko.
When choosing packaging for your candle what are the most important elements to consider?  
From bespoke glass candles, small votives or taper candles, our stock line packaging is created to protect.
E-flute candle Box
This box is made out of E-flute: This material is used as standard in the shipping world and is durable and sturdy cardboard made to protect products.


Candle Box With Liner
This box is made out of artboard to give it that retail look but on the inside, it has an E-flute liner to provide perfect mix of style and protection.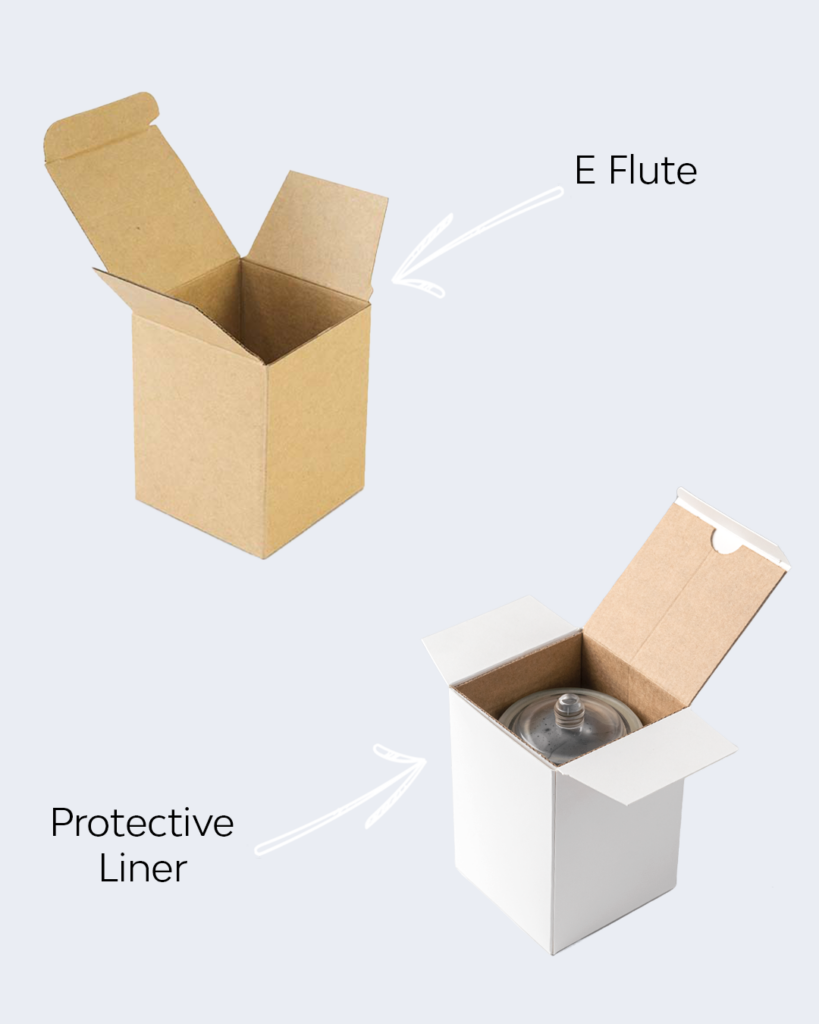 What type of box is best suited for your candle? 
Our candle box range has been created with your industry in mind. We have numerous options for all shapes, sizes and styles. From your small 25mm wide to the large 90mm wide candles. All our candle boxes come with an e-flute liner to provide protection and box rigidity to ensure your highest quality and flexibility for you brand. With these liners allowing you ship and stack boxes effectively.
We can help you create a custom branded design that invites and excites you.
Remember, the packaging box is the first impression of your candle and your brand – make it count.

Example One: Logo and Branded Candle Box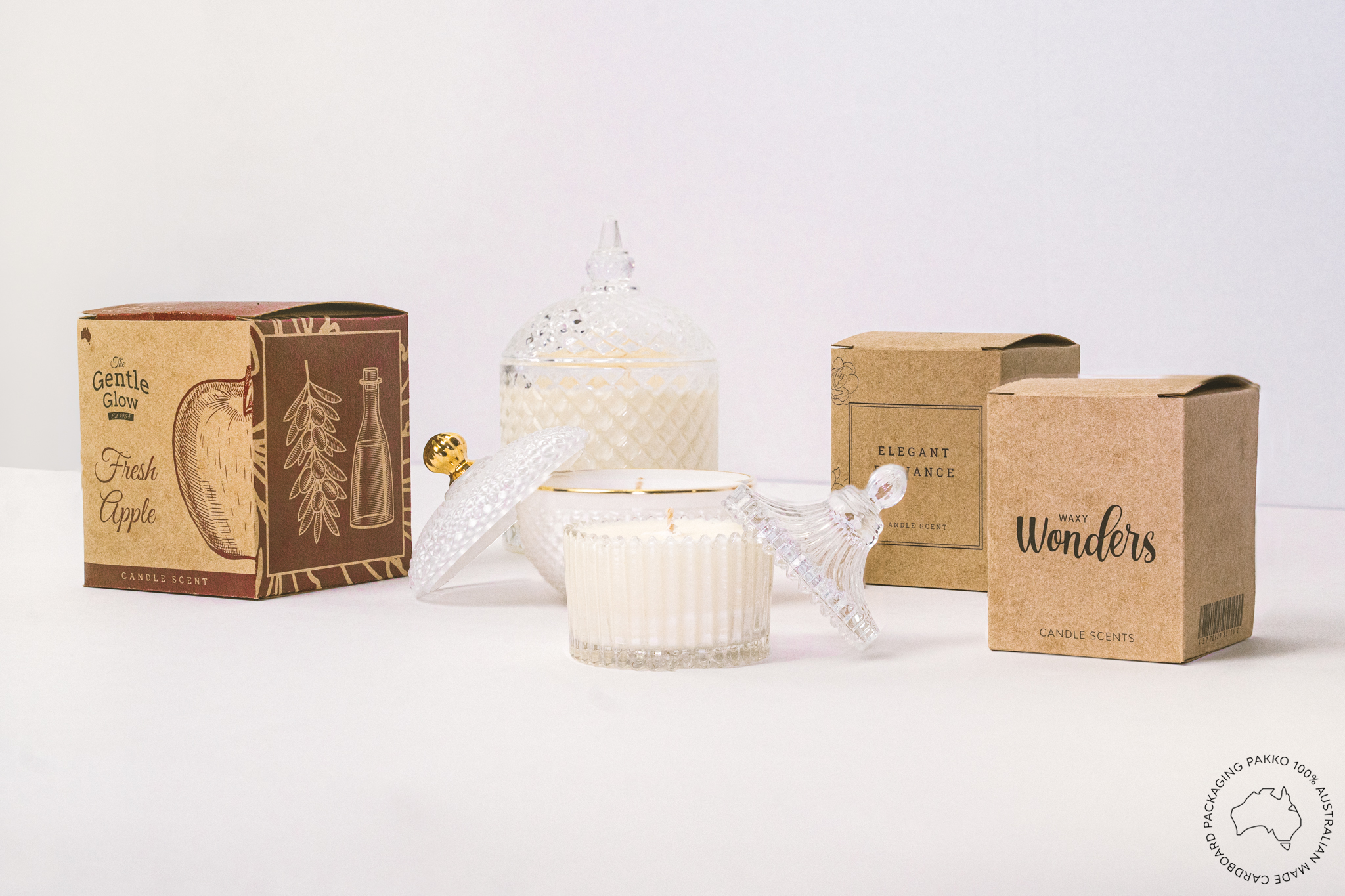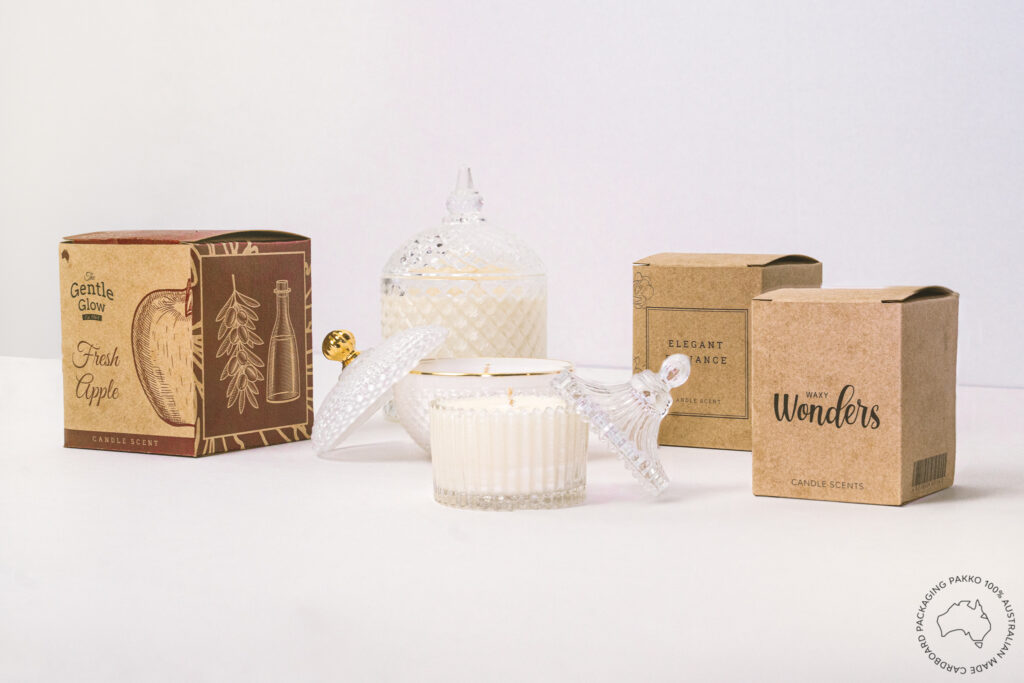 Talk to our team at Pakko today and let us create candle boxes that will ignite delight in your customers.