To get some more perspective on custom packaging, we talked to Ellie, asking questions about her packaging and what she thinks about the power custom packaging has. 
How has customised packaging made a difference to the Go For Zero brand?
Yes, absolutely. Being able to customise our boxes has helped enhance our brand message and values throughout the customer journey. Everyone loves the bold and motivating messages displayed on our boxes, and it adds to the feeling of making a positive difference during unboxing moments. It also captures attention when our customers share the boxes on social media. The quality and custom design we went with also allows customers to re-use and get the most out of our shipping boxes around their homes; we've seen them turn into cat toys, potato storers and painting canvases.

As the Founder of a community who is working towards a toxic-free future, how important is brand integrity for you?
Go For Zero is founded on strong values of supporting transparent Australian businesses who care about people and the planet. Consumers are demanding businesses to do better (and so they should), so staying true to our brand values and being transparent is our number one priority.

Why did you choose to work with Pakko to develop custom packaging for Go For Zero? 
Pakko is our local packaging producer with a personal approach to meet our needs. In the beginning, the founder came out to our warehouse to talk through the process, and we were convinced it was the right partner for us. We also love that they do the manufacturing/printing in Australia and utilise recycled materials where possible.
What is your advice to business owners who are not quite sure whether they need to create their own custom packaging?
It is worth it if you want to step up and create a strong and consistent brand identity.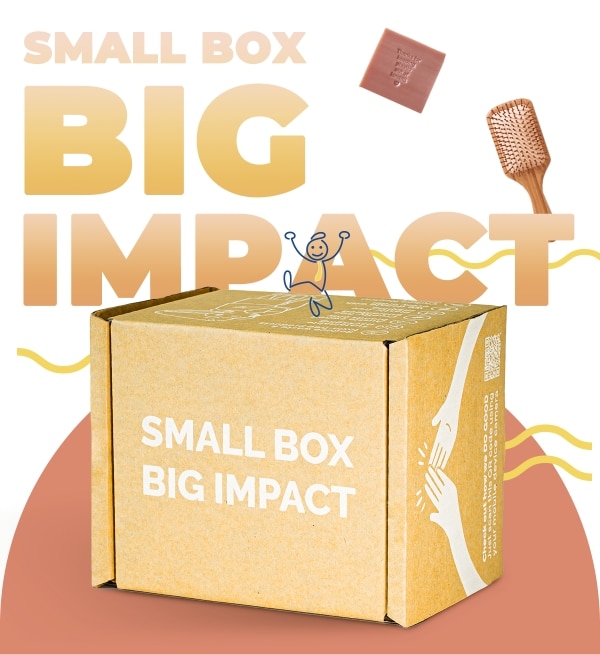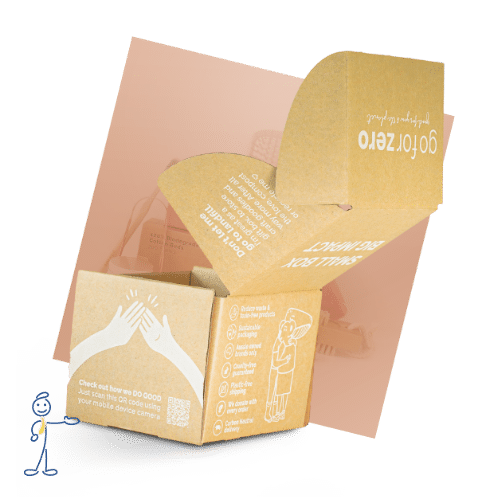 When you package correctly, your box says exactly what you want and does the speaking for you. In 7 Seconds it communicates an exciting and engaging moment for your customer. One where they think about your brand and look forward to their next experience with you. 
DOES YOUR PACKAGE DELIVER IN 7 SECONDS?
There's nothing more important in the world of retail sales than making an impression, but you better make it fast. Did you know that it takes the average consumer only 7 seconds to decide whether they will purchase your product? 
After that, they're moving on. They're looking at the next product, the next brand and the next big thing…
Now everyone can compete in the 7-second world with the Pakko Interactive Design Platform (IDP), a user-friendly online process that allows everyone to create customised packaging products with ease and simplicity. 
Easily accessed on the Pakko website, the Pakko IDP allows everyone to design, create and order unique, customised packages online. First, choose your package size, material strength, and colour; add your logo, images, and design, and review your entire design in 3D and hit order.
Customised Packaging can help your brand and products stand out and captivate your customers in just a few short seconds.
TIPS TO SMASH THE 7 SECOND TEST
1 – Is your box branded?
Your logo personifies your brand on every package through colour, style and aesthetics.  Adding your logo gives your product instant brand recognition; think about the big brands.  Where do they place their logos on their packaging?  Whether you choose to go top, front or centre, make sure you give plenty of thought to logo placement on your packaging.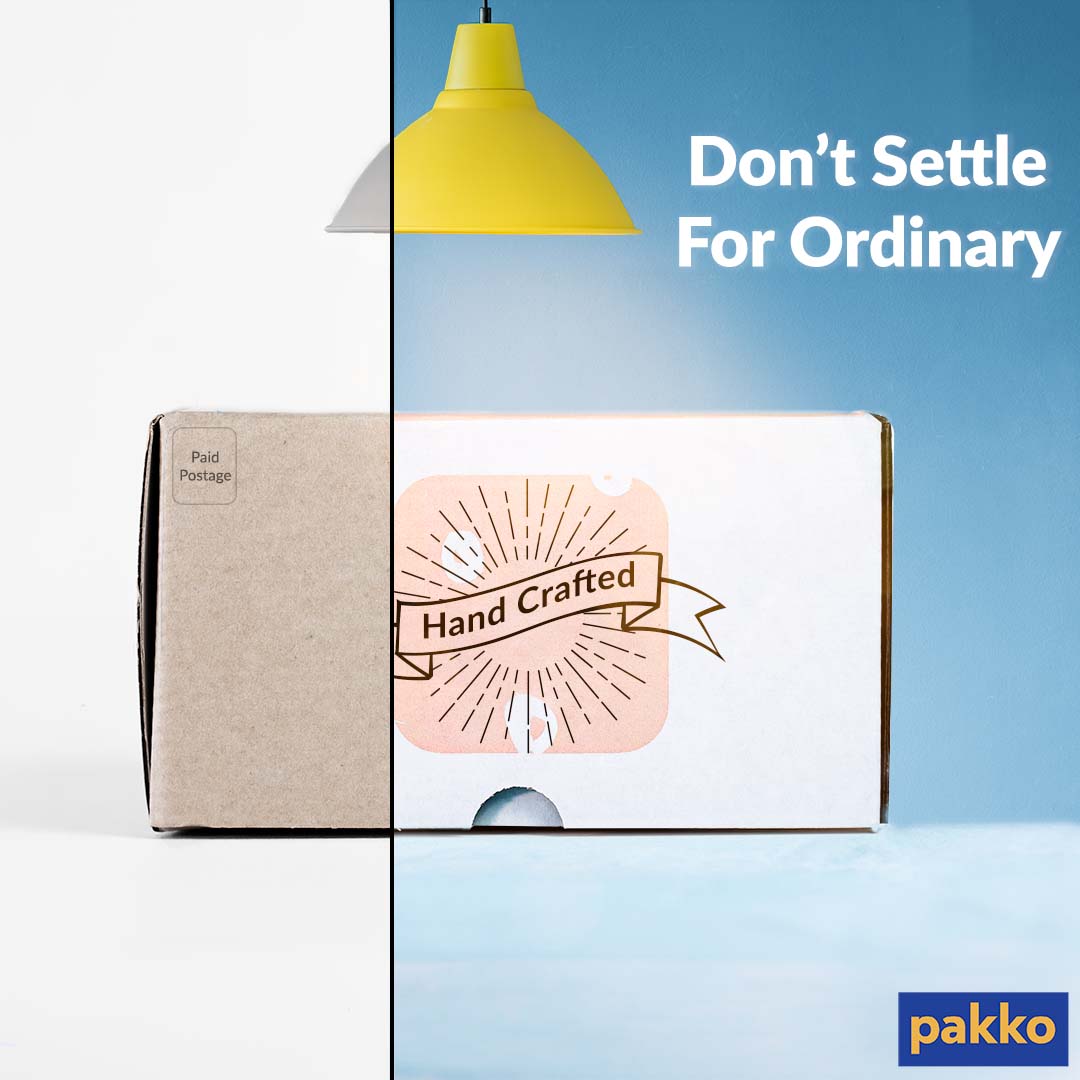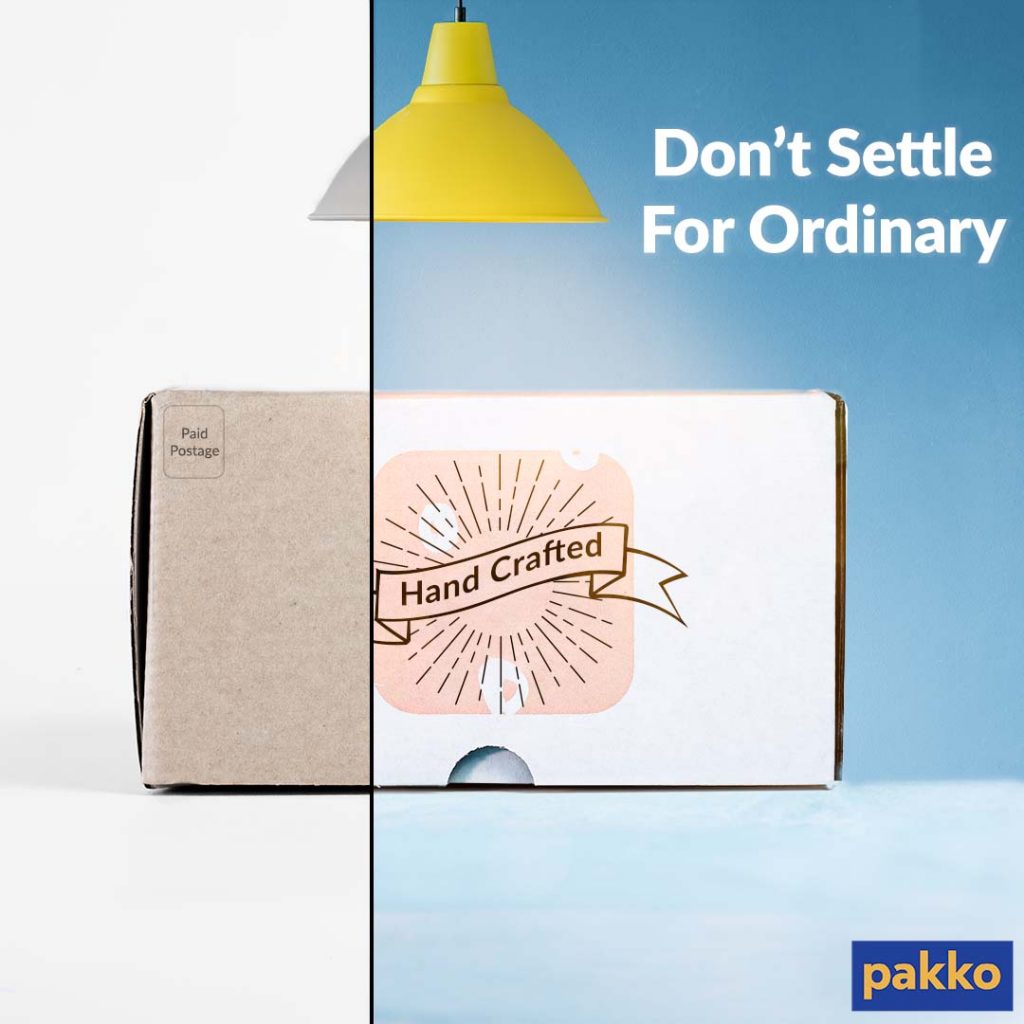 2 – Is the packaging weight and style premium quality?
One study shows 52% of online customers will re-purchase if their delivery arrives in premium packaging.  Defining premium packaging will differ for every brand and every product.  In most cases, the weight of the packaging materials, colour and feel are key indicators.
For example, if you are selling $99 shirts, your customer will undoubtedly appreciate a nicely packaged, premium, light-weighted box.  On the other hand, if you are packaging fresh produce, you will need to think about packaging that is the right weight and made from suitable materials to keep your produce as fresh as possible. Or, if you have smaller products like spare parts for motor vehicles or optics – ensure your packaging is the right size and shape to deliver safely and securely.
3 – Does it convey your brand story with text or pictures?
A box is never just a box.  The size, strength and structure of your box is a blank canvas to tell your brand story.  You don't have to re-invent the box. Rather, use your box and packaging to reinforce and reiterate your brand message – keep it consistent, use messages that you have expressed in your advertising, marketing and social media.
4 – Is it Eco Friendly?
A study by The Guardian found that 70% of consumers think highly of brands that use sustainable packaging.  Equally as important as sourcing from sustainable suppliers, using eco-friendly materials and working with local suppliers is staying up to date on innovations.  Eco-friendly packaging is reusable and sustainable. For example, a package that delivers delight may be re-used in and around the home.  If your package is re-used, not only does it double up as a storage box, book holder or condiment carrier; it stays with the consumer longer – and so does your brand.   A US study found that 74% of consumers are willing to pay extra for sustainable packaging, and this trend is only set to increase.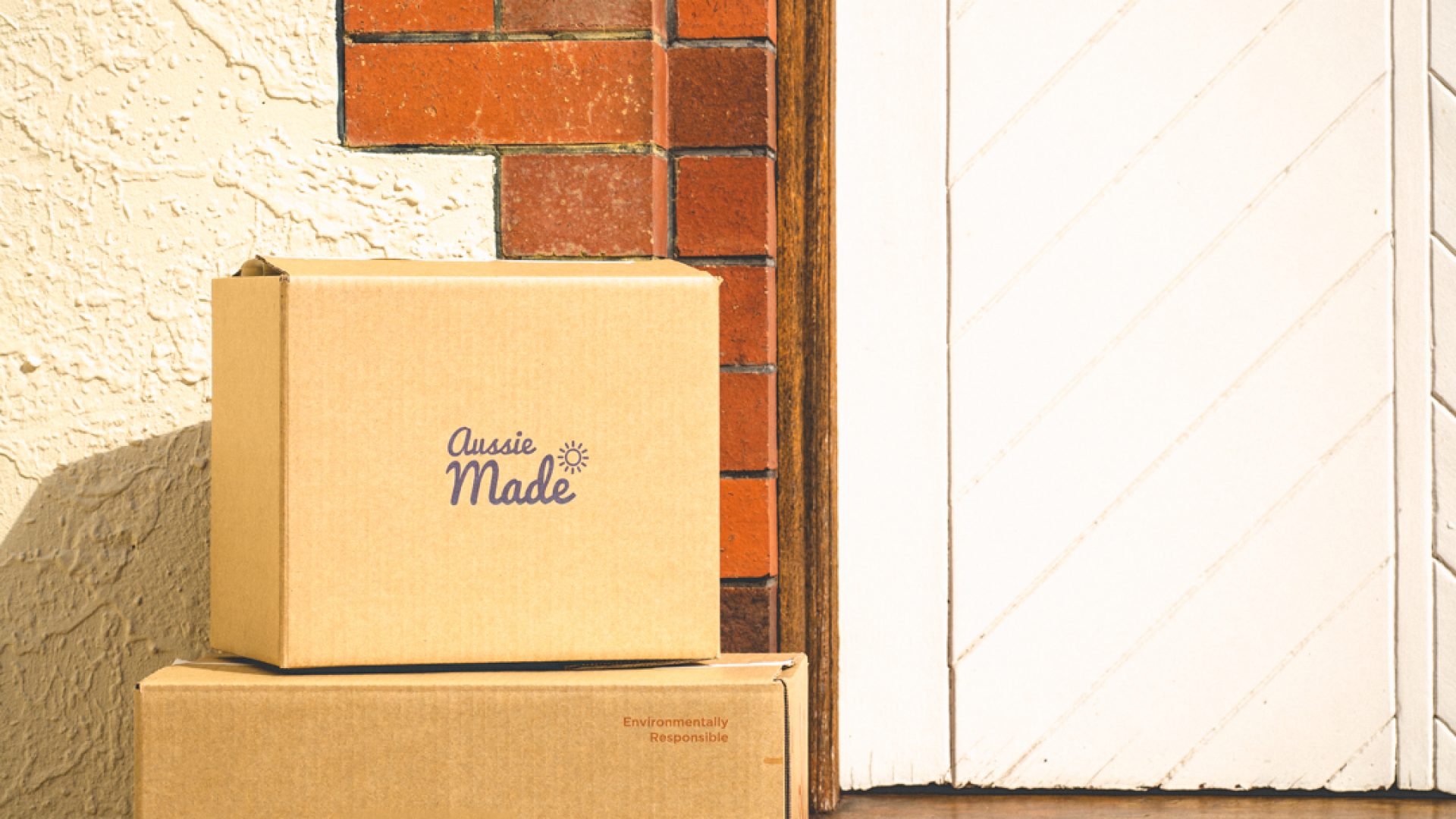 Pakko's Interactive Design Platform (IDP) has been developed to simplify and make creating your Customised Packaging even simpler. We are on a mission to continually improve, adapt and implement new technology and process to make packaging easy and about your brand to create a seamless experience and exceptional end product.
With an  Inbuilt graphic Logo list, giving you the freedom to choose from the latest graphic logos. Taking the stress away from creating your own badges, with a variety of options on offer.
A refined interface and an additional editing feature allow you to customise and make the in-built graphics your own.  With the feature to adjust colours, add shapes/lines and text, you have a complete design suite at the tips of your fingers
The Interactive Design Platform is evolving every day, and like us, it's just getting better and better, so please check it out today and let us know what you think.